Highly winter active lucernes
Highly winter active lucernes are bred for late autumn/early winter sowing and have excellent seedling vigour for undersowing. They have a more upright crown, erect growth habit and are well suited to a 2 - 4 year cropping rotation system in 300 - 500mm rainfall zones under permanent irrigation. They provide maximum growth from winter dominant growing season rainfall. Some of the newer Australian-bred varieties in this group have increased grazing tolerance because they were selected from and developed for broadacre grazing systems.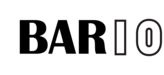 BAR 10 (Sardi 10 Series II) benefits from excellent winter growth and is a leader in grazing tolerance for a highly winter active lucerne. During its development, the breeder was successful in focusing on improving the very popular Sardi10. The greatest emphasis was on increasing forage production and quality, pest and disease resistance, persistence and grazing tolerance. A key physical feature is the greatly improved leaflet density down the length of each stem.
Highly winter active-rating of 10
Suited to cropping rotations, pasture mixes and year round hay production systems
Improved forage production and persistence over Sardi 10
High winter growth and a leader in grazing tolerance for a highly winter active lucerne
Very good seedling vigour
Highly productive 3 - 4 year + option
Sowing rate: 18-25kg/ha